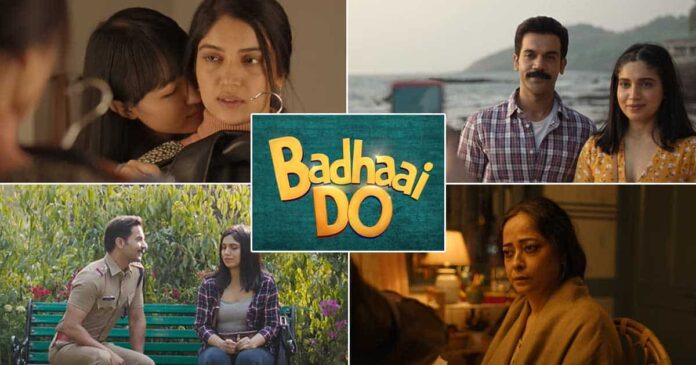 Badhaai Do, set to release on 11th February; is being promoted as the "spiritual successor of Badhaai ho" which is a National Award-winning 2018 Bollywood hit. "Badhaai Do" is directed by Harshavardhan Kulkarni and produced by Vineet Jain.
In the trailer that was released earlier on 25th January 2022; Rajkummar Rao can be seen playing the role of a gay cop and Bhumi Pednekar was playing the role of a physical education teacher who was dating another woman.
Badhaai Do Trailer 2022
This movie takes a comedic take on the problems faced by homosexuals in India. Both of the leads were trying to keep their sexual identity a secret in order to avoid stigma, prejudice, and shame in society. And they end up marrying each other in order to hide their sexual orientation and avoid the shame and stigma of not being married in their early 30s.
After getting married, they start living together as flatmates. A hilarious turn of events follows them around. At the end of the trailer, a budding friendship can be witnessed.
Tags: Badhaai Do Trailer, Badhaai Do movie, Badhaai Do Teaser, Badhaai Do movie release date, Badhaai Do movie cast, Badhaai Do reviews