Axar Patel Biography – Family, Age, Life, Records, Matches, Height, Innings
Today, there are many such players in Indian cricket, who were hardly any public until some time ago. Today, many players coming out of small towns are achieving high levels of success. These players have only one dream, that they play for their country and make the country proud in the whole world.
Today we are going to talk about one such player, who fulfilled his dream, and made a name for himself in cricket. This is Axar Patel of Gujarat, who made a name for himself across the country with his brilliant game. So let's know today some such things about them, which you hardly know.
Axar patel?
His full name is "Axar Rajeshbhai Patel". He was born on 23 January 1994 in a place called Anand in the state of Gujarat. His mother's name is "Pritiben Patel" and father's name is "Rajesh Patel". Since childhood, he was very fond of reading and writing. He did not even want to be the first cricketer, instead he was more interested in mechanical engineering. When Axar was 15 years old, a friend of his, "Dhiren Kansara", first noticed the talent in him, and advised him to play an inter-school tournament.
In the early days of his career, Axar's body was not very fit, due to which his father was always worried about how he would be able to adapt himself in this fast-paced sport, in which it is very important to have a strong body. For this reason, he got Axar enrolled in a gym as well. Earlier Axar used to play as a batsman, but later he also started bowling, so that his chances of playing for the Indian team increased.
Quick Info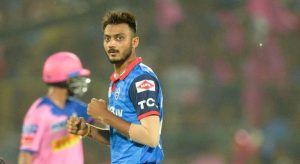 Name – Axar Patel
Date of B
Birth – January 23; 1994
Place of Birth – Anand, Gujarat, India
Full Name – Akshar Rajeshbhai Patel
Surname – Akku
Mother's Name – Preetiben Patel
Father's Name – Rajesh Patel
Length in Feet – 6 Feet in Centimeters – 183 cm in Meters – 1.83 m
Family – Sanship Patel (Older Brother), Shivangi Patel (Older Sister)
eye color – black
hair color – black
Jersey No. – 20 (India) 20 (IPL)
Name problem of Axar Patel
This mess happened when he applied for school leaving certificate in his school. Then the principal of the school mistakenly wrote "Axar" instead of "Akshar" on the certificate. And since then this name has been going on like this.
Axar Patel Started His Career
In the year 2010, he was selected in the under 19 cricket team of Gujarat. But after his selection, he met with an accident during Diwali vacation, in which his leg was badly injured. That's why he had to be out of that entire season. During this, Axar had also thought of quitting cricket, but his grandmother's wish was that she would join him in T.V. But watching him play, due to which he got more courage and he continued to play.
After this he made his debut in the Ranji Trophy season of 2012, but he played only one match in it. In this way, his journey continued and he got a lot of praise in the Ranji Trophy season of 2013-14. Axar had scored a total of 369 runs in seven matches of this season, and also took 29 wickets. For this, he was given the "Under-19 cricketer of the year" award by the BCCI in the year 2014.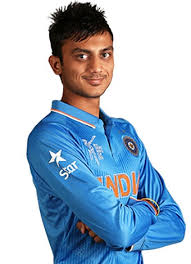 He was also bought in the 2013 IPL, but he did not get a chance to play a single match that year. But after his good Ranji season of 2014, he came in everyone's eyes. As a result, he got a permanent place in the King XI Punjab team in the 2014 IPL.
Axar did quite well in that IPL season as well, taking a total of 16 wickets at an economy rate of 6.22. In this year he also got the prize in the IPL of "Emerging player of the tournament".
When did Axar Patel get a chance in the Indian team?
He got a chance to play for the Indian team only after the good IPL season of 2014. He was selected in the tour against Bangladesh. Axar played his first ODI match in that tour, in which he took 1 wicket for 59 runs. After this tour, he was also selected against West Indies. Here he got a chance to play in the fourth match of the 5-match series, in which he took 2 wickets for just 26 runs in his entire 10 overs.
After this he got a chance to play in the 5-match series against Sri Lanka. In this, Axar played five matches and took a total of 11 wickets, as well as scored a total of 31 runs at a strike rate of 178. Axar was also selected among the last 15 players selected for the 2015 World Cup. In the same way, this journey of his went ahead and gradually he continued to advance his name in the world of cricket.When did Axar Patel play the first test match?
When did Axar Patel play the first test match?
In January 2021, Axar was selected in the 4-match Test series against England. In this series, he made his Test match debut in Chennai on 13 February 2021, and made his return to international cricket after a long gap of almost three years. He performed very well in this series and took 27 wickets in total. Axar made 4 "five-wicket hauls" in just 4 matches. His first international Test wicket was that of Joe Root.
On 24 February 2021, he took 6 wickets in the first innings of his second Test match at the Narendra Modi Stadium, and became the first Indian spinner to take 5 wickets in a day/night Test match. Also in the second innings of the match, he took 5 wickets and got his first 10 wicket haul.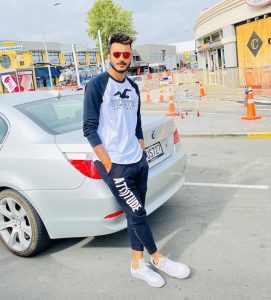 Axar Patel's wealth, earnings?
Patel has not only achieved a lot of success in life with his excellent game, but along with that his earning and wealth graph has also gone up a lot. The information about his net worth is given below –
Salary 5 Crore
Net worth $5 million
Net Worth (in Indian Rupees) approx 35 Crore.