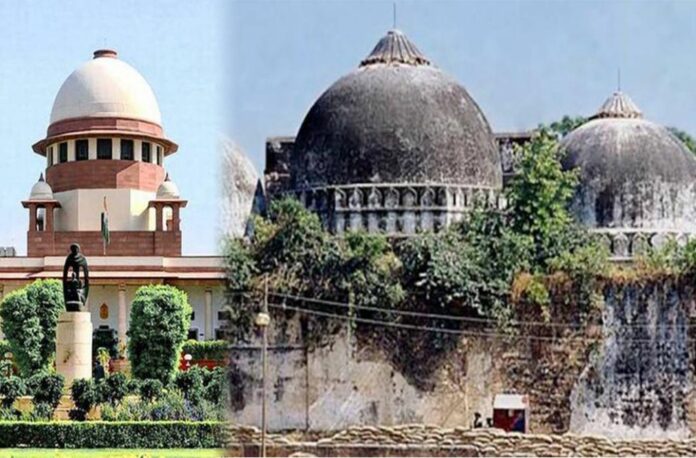 About
Article 142 of the Indian Constitution indeed plays a very important role in deciding the fate of certain cases. The Article provides that "Supreme Court in the exercise of its jurisdiction may pass such decree or make such order as is necessary for doing complete justice in any cause or matter pending before it".
"Subject to the provisions of any law made in this behalf by Parliament, the Supreme Court shall, as respects the whole of the territory of India, have all and every power to make any order for the purpose of securing the attendance of any person, the discovery or production of any documents, or the investigation or punishment of any contempt of itself," the article adds.
The Ayodhya Ram Mandir dispute which has been a point of conflict between two communities- the Hindus and the Muslims, is finally solved by the verdict of the Supreme Court. On 9th November 2019, the honorable Supreme Court finally gave the judgment that a temple of Lord Ram should be built on the controversial Ayodhya dispute land. Also, five acres of land is to be allotted to the Muslim community for building a mosque. The Supreme Court also allowed involvement of the Nirmohi Akhara in the trust that is currently looking after the temple building issue.
Role of Article 142 in Ayodhya Case
The Supreme Court invoked Article 142 to bring complete justice in the Babri Masjid case. The involvement of Nirmohi Akhara has been made possible by the use of Article 142. Analysts insist that Article 142 has been used earlier too, for protecting the deprived fragment of the society, or maybe sometimes to protect the environment. Like in the case of the Taj Mahal, Article 142 was involved for cleansing because the marbles of the tomb were getting yellow due to sulfur fumes. During the Union Carbide case too, this article was used to provide relief to the umpteen number of affected persons.
The five-judge constitution bench invoked Article 142 twice to bring in complete justice to all the communities involved. The Muslim community is entitled to the 5 acres land based on this article only because the Court believes that a wrong committed must be remedied. Chief Justice Ranjan Gogoi felt that justice would not be complete without providing a separate piece of land to the Muslims for mosque building. That's why Article 142 was used. Also as told earlier, the Nirmohi Akhara is allowed involvement by using this article only.
Thus, we can say that the Supreme Court has given a landmark verdict on Ayodhya Ram Mandir dispute case by using the Article 142 aptly.
Whether 'Zee News' or 'The Hindu', they never have to worry about funds. In name of saving democracy, they get money from various sources. We need your support to run this website. Please contribute whatever amount you can afford.