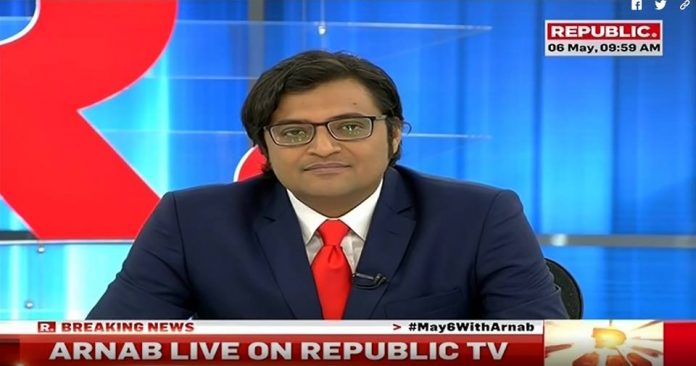 Arnab goswami was born on 9th October 1973 in Guwahati, Assam. His family originally came from a village in Assam's Borpeta district. They had migrated to Shillong, and eventually settled in Guwahati. Arnab Goswami father's name is Mr Manoranjan Goswami and his mother's name is Suprabha Goswami. His Father served proudly in the army and retired as a Colonel. His father has also been a member of the Bharatiya Janata Party and contested Lok Sabha Polls as the BJP candidate for guwahati.
Arnab goswami family consists of a number of high achievers. His uncle Dinesh Goswami was the union law minister in the short-lived VP Singh government. His paternal grandfather, Rajani Kanta Goswami was a respected judge and a freedom fighter who served as a leader of the Congress party. His Maternal grandfather, Gauri Sankar Bhattacharya also served as the leader of the opposition in Assam for several years.
As a child, Arnab Goswami was quite shy. Since his father was in army and had multiple postings in Kashmir, Jabalpur, Delhi and Shillong, he attended schools in various cities. Arnab goswami appeared in his 10th board examination at Mount St. Mary's School in Delhi Cantonment area and his 12th standard board exams at Jabalpur Cantonment in Kendriya Vidyalaya. He was always enthusiastic about the debate competitions and had started debating since class 6th.
Arnab Goswami has a Bachelors degree with honours in Sociology from the Hindu College in Delhi University. During his time in college there he was also friends with Imtiaz ali of Rockstar and Jab we met fame. Arnab goswami also met his wife who was also his classmate in College. They decided to get married before he left for his studies in Oxford. They actually got married when Arnab Goswami joined NDTV in Delhi after his higher education.
Arnab completed his Master's in Social Anthropology from Oxford University where he was a Felix scholar. After his masters, he came back to India and joined as a journalist, in The Telegraph in Kolkata. It's the shortest career stint that he had, and in less than a year he left the job in Kolkata.
Arnab Goswami went to meet Rajdeep Sardesai in Delhi who encouraged him to pursue career in Television News. Arnab got his first job as a news anchor in 1995 for NDTV 24X7. He worked there for almost a decade and even co-anchored a show with Rajdeep Sardesai. He also hosted his own show on NDTV. For a show called Newsnight, he won the Best News Anchor of Asia award in 2004.
In 2002, Arnab Goswami also authored his first book, "Combating Terrorism: The Legal Challenge" which explores all the difficulties in framing laws against terrorists and terrorism. In 2004 Arnab goswami Joined the Times of India group and in 2006 became the editor-in-chief of Times Now. He got the job when he was only 33 years old. The initial days for Times now were very tough as he had no access to the top politicians and the ratings were low. However, once his show 'The Newshour' started airing, the fortunes of the channel changed along with him.
Support Us
Whether 'Zee News' or 'The Hindu', they never have to worry about funds. In name of saving democracy, they get money from various sources. We need your support to run this website. Please contribute whatever amount you can afford.