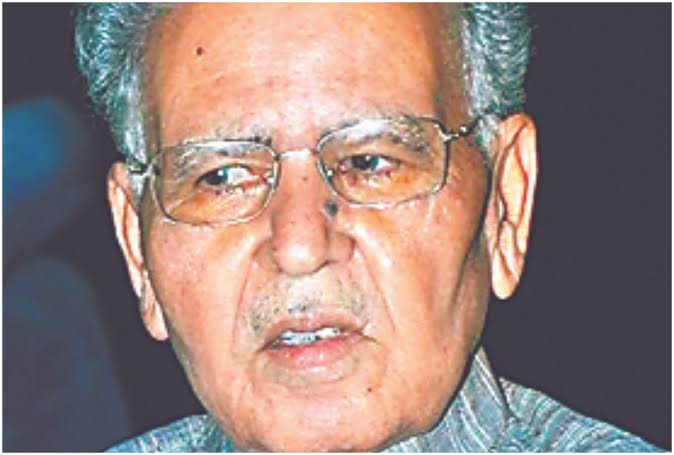 Anshuman Singh Biography, Age, Early Life,Family,Career, Death, Education, Personal Information
Anshuman Singh was an Indian politician he was governor of the state from January 1999 to 2003. He also served as governor of Rajasthan. Earlier he was Governor of Gujarat state in 1998.
Early Life And Education
Anshuman Singh was born on 7 July 1935 in Allahabad. He completed his studies from Allahabad in Arts and law. After completed his studies he first became the Advocate in Allahabad district court in 1957. He was appointed judge of Allahabad High Court in 1984 and later became acting Chief Justice of Rajasthan High Court.
Death
Anshuman Singh died on 8th March 2021 he was admitted to Lucknow Hospital. His age was 86 years.
Government Declared One Day State Holiday
Anshuman Singh died on 8 march 2021. He was 86 years old and was admitted to the Sanjay Gandhi postgraduate Institute of Medical Science in Lucknow on Monday the former died. Government declared a one day state holiday in Rajasthan. Various ministers in Uttar Pradesh Chief Minister Yogi Adityanath, governor of Rajasthan Kalraj Mishra and chief minister Ashok Gahlot expressed their grief over the demise of former governor Anshuman Singh.
Personal Information
Name – Anshuman Singh
Born – 7 July 1935
Birth Place – Allahabad
Age – 86 years
Education – Graduation In Arts And Law
Profession – Judge and Governor
Died – 8 March 2021
'$'
Whether 'Zee News' or 'The Hindu', they never have to worry about funds. In name of saving democracy, they get money from various sources. We need your support to run this website. Please contribute whatever amount you can afford.