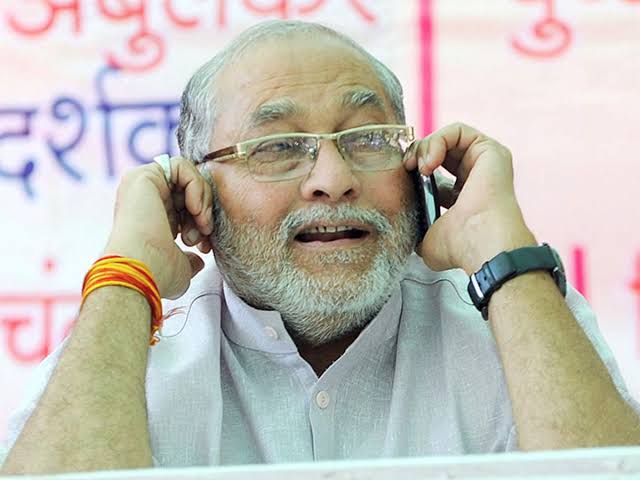 Another Modi is in the News
For a strange reason, a new Modi is trending today. He is none other than Prahlad Modi, who is the Vice President of All India Fair Price Shop Dealers' Federation (AIFPSDF), who decided to sit on Dharna at Lucknow Airport.
Another reason why he sounds so familiar is that he is PM Narendra Modi's younger brother. Apparently, Prahlad Modi's supporters were taken into remand for welcoming him in the city at the airport. After knowing what the police have done to his supporters.
The new Modi decided to go on an 'indefinite hunger strike' till his supporters are released. Uttar Pradesh's Police claim to have ordered from the PMO office. However, Prahlad Modi is determined that no such orders were provided. He chooses a non-violence way of making his words sound big and clear to the authority.
According to Chaudary Charan Singh Airport's Manager(operations) Bhupendra Singh, Prahlad Modi came to the airport at 4 PM by an Indigo flight.
"I Will Not Move From Here"- Prahlad Modi
Prahlad Modi argued that there is no such rule in Uttar Pradesh that prevents people from welcoming someone into their city; Show me the papers. Unless I am shown the copies of the orders, I will not move from here.
I will not move from here and will be on a hunger strike till my supporters are released. His words were that it will be unfair on my behalf to walk freely whereas my supporters are in jail for a crime that is not justified.
This is strange because one Modi, The PM, is fighting to make the farmers quit their protest, and on the other hand another Modi was part of a protest. 
The police argued that the supporters were arrested for violating section 144 for assembling at a high-security zone which is the airport in this case.
His determination and attitude made the police release his supporters as quickly as possible. Prahlad Modi was at the airport for 1 and half hours… '$'