Anna Mani Biography – Birth, Age, Family, Education, Marriage, Death, Achievements, Career, & Much More
Quick Info About Anna Mani
Full Name – Anna Mani
Birthday – 23 August 1918
Age – 82 years (at the time of death)
Birth Place – Peermade, Kerala
Date Of Death – 16 August 2001
Reason Of Death – Heart Attack
Place Of Death – Thiruvananthapuram, Kerala
Education – B.Sc Honors
College – Pachaiyappa College, Madras; Indian Institute of Science, Bangalore; Imperial College London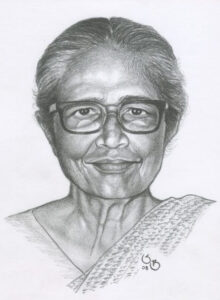 Citizenship – Indian
Hometown – Peermade, Kerala
Religion – Christian
Eye Color – Black
Hair Color – Black
Profession – Physicist and Meteorologist
Marital Status – Unmarried
Birth and early life of Anna Mani
        Anna Modidil Mani was born on 23 August 1918 in Peermade, Kerala into an ancient Syrian Christian family. His father was a civil engineer.
       She was the seventh of eight children in her family. She was an inquisitive reader as a child. Gandhi's activities influenced her during the Vaikom Satyagraha. Inspired by the nationalist movement, he started wearing only Khadi clothes.
       The Mani family belonged to a high-profile family where boys were groomed for high-profile careers from childhood, while daughters were insisted on marriage.
       In her early days, she only read books. By the age of eight, she had read almost all the books in Malayalam in her public library and by the age of twelve, all the books had been read in English.
       On her eighth birthday, she refused to accept her family's traditional gift of a set of diamond earrings, choosing instead a set from the Encyclopedia Britannica. The world of books helped him to find a new identity.
Education of Anna Mani
       She wanted to become a dancer in her early days. Still, for the sake of her family, she did not make a career in dancing and decided to make a career in physics by understanding her mind because she liked that subject.
       In 1939, he graduated from Pachaiyappa College in Chennai (then Madras) with a B.Sc Honors degree in Physics and Chemistry.
       In 1940, he received a scholarship for research at the Indian Institute of Science, Bangalore. In 1945, she went to Imperial College, London to pursue her graduation in Physics. However, she had gained expertise in meteorological instruments.
The career of Anna Mani
       After graduating from Pachai College, he joined Prof. CV Raman and researched the optical properties of rubies and diamonds.
       He wrote five research papers and submitted his PhD dissertation, but was not awarded his Ph.D. because he did not have a master's degree in physics.
       After returning to India in 1948, she joined the Meteorological Department in Pune. He published several research papers on meteorological instruments.
        She was primarily responsible for arranging meteorological instruments imported from Britain. By 1953, she had become the head of the department with 121 men.5.       Anna Mani wanted to make India independent in weather instruments. He standardized the drawings of about 100 different weather instruments.
       By the year 1957-58, he established a network of stations to measure solar radiation. In Bangalore, he found a small workshop that manufactured instruments intended to measure wind speed and solar energy.
       He worked on the development of an instrument to measure ozone. He was made a member of the International Ozone Association. It installed a meteorological observatory and an instrumentation tower at the Thumba Rocket Launching Facility.
Devoted to her work, Anna Mani now married. She was associated with numerous scientific associations like Indian National Science Academy, American Meteorological Society, International Solar Energy Society, World Meteorological Organization ( WMO), International Union for Meteorology and Atmospheric Physics, etc.
In 1969, on the post of Deputy Director General, she was transferred to Delhi. In 1975, he served as a WMO adviser in Egypt. She retired in 1976 from the Indian Meteorological Department as the Deputy Director General.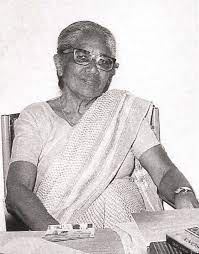 Anna Mani passes away
He suffered a stroke in 1994 and died on 16 August 2001 in Thiruvananthapuram.
Achievements of Anna Mani
       The World Meteorological Organization remembered him on his 100th birth anniversary and published his life profile with Anna Interview.
       On 23 August 2022, Google honored Mani with a Google Doodle on his birth anniversary.
Tags: Anna Mani Biography, Anna Mani Birth, Anna Mani Age, Anna Mani Family, Anna Mani Education