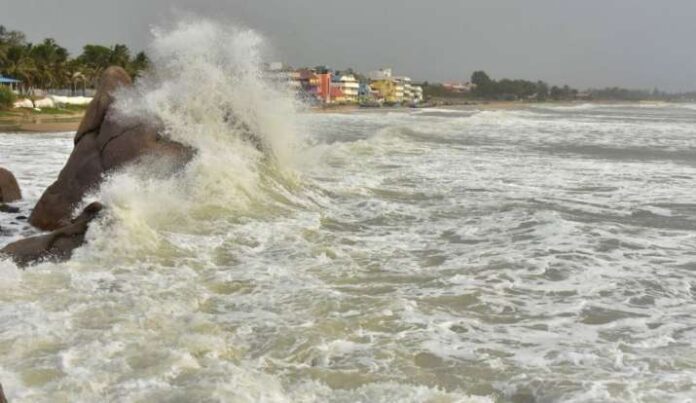 Amphan Cyclone has knocked in the country. Cyclone Emphon is now moving rapidly towards the coast of Bengal and Odisha. The current speed of the cyclone is 160 km / h. Currently, it is about 1000 km from Digha.  The Indian Meteorological Department (IMD) estimates that the speed of this storm can exceed 200 kilometers per hour. This can be quite frightening and destructive. It can cause havoc in coastal states like West Bengal and Odisha as well as many plains states. Cyclone 'Amphon' has turned into a super cyclone on Monday evening.
It is being told that in the afternoon or evening of May 20, this cyclonic storm will cross Digha (West Bengal) -Hattie Island (Bangladesh). During this time the wind speed will be around 155-165 km per hour. According to the Meteorological Department, the 'Amphon' storm will pass through the coastal areas of West Bengal and Bangladesh around May 20. Much damage is being expected due to the intensity of the storm.
We expect widespread rains in coastal Odisha tomorrow. On May 20, there could be heavy to very heavy rainfall in northern districts of Odisha, with wind speed reaching up to 110 mph in certain parts of Bhadrak, Kendrapara & Jagatsinghpur
On the other hand, Prime Minister Narendra Modi reviewed the preparations to deal with 'emphon' in New Delhi. He assured all possible help from the Center to the states affected by it. Soon after the storm review meeting, the PM wrote on Twitter that he prays for the safety of all and assures the central government of all possible help.