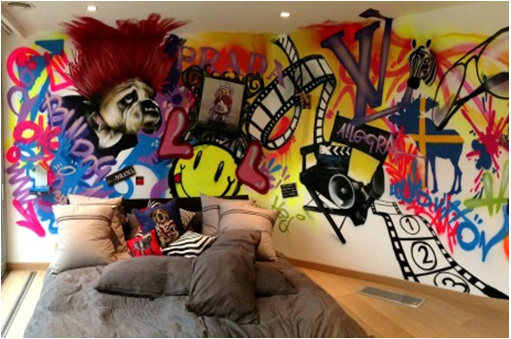 Our bedroom is one place which we can turn into any place of our dreams. Literally. Not just by the decorative furniture or stuff but the walls of the bedroom itself can get you to a totally different location on the map. You can design your walls like that.
Look at these crazy but very creative ideas people apply on the walls of their bedrooms. You can do many of this yourself without the need to hire some painter or some such person. Have a look at these interesting ways to use the walls of your room!
Paint a whole story
There are some born artists, and they can paint anything at all, whatever there is on their mind. Many people paint a whole story on the walls, or a jungle scene with birds and animals, or some village that they want to be in. They can do anything. Some also do some graffiti on the walls like shown in the picture below. A mix of everything!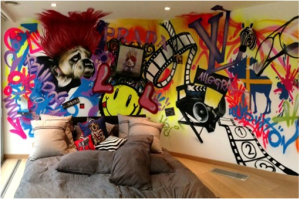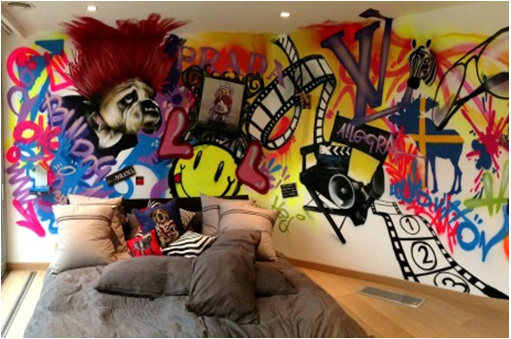 Photo collage
Then there are photographers who take pictures everywhere they go. But there are some among those who also love to keep those pictures in front of them on their walls. They hang everything on the walls.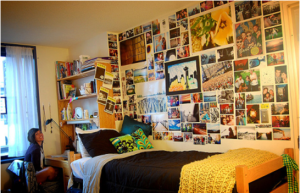 Charts/maps/papers from books
Then there are some studious intellectuals, who just love to read and maybe write too. They perhaps are into research and stuff too. They want to places of the whole world, so they can have entire maps hung on their walls, or some papers from their books hung even in their washroom walls!
Game stickers
Then there are these players! They just love gaming and they can get their walls covered with stickers of their favourite games! Be it some racing game, or their favourite footballs, but of course this Mario is the all time favourite! Imagine it on your walls!
Bottle caps!
These are some really creative and waste management freaks. They can do anything with the waste of their house. So every time they have a used bottle at their homes they would save the cap and put one on their walls. But it looks pretty!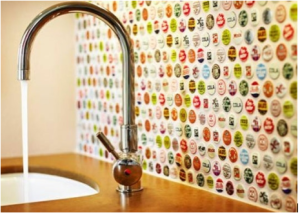 Amazing isn't it? Do not stop yourself from going totally weird and try some crazy stuff on your walls too. And then do not forget that we also have some free sms for you here, so you can tell about your new walls to all your friends for free! After all what's the fun if nobody sees?  So get on, do something creatively crazy, then announce about it through the free sms on fullonsms , the largest free sms website in India! You can also send us your new idea and we can post it!