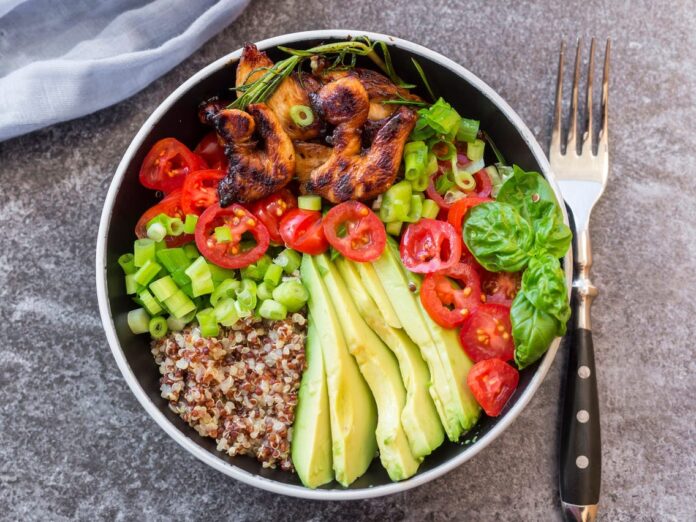 Do you guys know that high-protein vegan meals are perfect for strength training? Yeah, it is very difficult to believe in this but in actual high protein post-workout, vegan meals are a perfect option. Even many dieticians & doctors also found that one can get countless proteins through vegan meals. Proteins are the essential amino acids that help to maintain work body function properly keep your skin, hair healthy and make your bones strong. This particular mineral helps repair injury & any kind of exertion.
Athletes and fitness freak folks can also get an ample source of protein through a plant-based diet.
Veggies are a perfect source of minerals and Vitamins that provides stamina and strength to the human body. Broccoli is a good source of protein, vitamin C and Zinc; moreover, you can get 100% protein from kale and spinach.
Vegan Meals That are High in Protein for Athletes Too
It is clear after a lot of discussions that plant-based food can also provide sufficient protein. Some of the foods that are rich in protein are soy products including tofu, tempeh, soya milk, and edamame. Some other extremely versatile foods are beans, pulses, red kidney beans, and chickpeas along with that you'll also get multiple minerals. Wonderful to know that 100gm cooked chickpeas can give you 18% daily value of protein, 43% folate, and 30% fiber; also they are rich in starch and produce short-chain fatty acids. With this, you can buy bcaa post-workout supplement, it is an excellent source for post-workout recovery and reduces soreness & muscle pain. Meanwhile, you can also add poppy seeds, nuts like almonds, cashew, pistachio, and walnut.
Many athletes and bodybuilders like Abhishek thevar follows a 100% vegan diet and considers more about environmental and animal welfare.
"Biggest myth reveals about protein is that meat is a must for athletics", even many people have started promoting a plant-based diet nowadays.
Are you ready for cooking, let's discuss our 10 best high protein post-workout vegan meals which are a must for strength training?
1. Post-Workout Vegan Protein Bars
After a rigorous workout, if you are looking for a high protein source then vegan bars are such a best option. As these bars contain an ample amount of protein also keep you ensure about all satisfy protein needs throughout the day. In your coconut protein bar, you can add multiple seeds and nuts that add a delicious taste to this dish.
2. Chickpea Frittata the Perfect Vegan
People who used to eat egg-based frittata for consuming high protein then chickpea is the best replacement. Chickpea flour can easily swap eggs and you can make a meal like an omelette in your style.
3. Italian Style Bean Soup
If you are looking towards budget-friendly meals then you can simply try white bean soup in Italian style. This soup carries ingredients like herbs and green vegetables known as a nutritious meal. For making a tender mixture you can use a pressure cooker and another utensil.
4. Quick Vegan Sweet Potato Bowl Breakfast
If you want to have your breakfast in less time then a sweet potato bowl is the perfect option. This dish takes less than 5 minutes according to many chefs. This amazing recipe includes wonderful ingredients like; sweet potato, blueberries, nuts, nut butter, raisins, and seeds. You can eat this meal any time of day as they are rich in protein sources and boost your stamina.
5. Cake Balls (cashew-batter flavor)
This cashew flavor cake ball is very nutritious and takes very little time during the cooking process. Plus, these energy balls contain plant-based protein and are rich in fiber. Other than this, if you want to gain some pounds then this meal has lots of healthy fat.
6. Best Tempeh Dish
This dish gives you a combination taste of sweet and sour and you can serve this over cooked rice. Moreover, it contains protein, fiber and contains no added sugar. Mostly, it includes crushed ginger and fresh pineapples.
7. Amazing Tofu Quiche (high in Protein)
This dish is ultimate as it is quick in-process and includes almost 10 ingredients. Tofu quiche is rich in protein and completely gluten-free.
8. Creamy Pumpkin chilli
Pumpkin chilli is very healthy and contains an ample amount of protein. The recipe of this dish is very simple and affordable also it gives a creamy taste.
9. Coconut Rice and Lentil Spinach Curry
This nutritious meal includes spinach and coconut rice. No doubt, this dish is very healthy delicious and contains essential minerals, vitamins, and proteins.
10. Fruit Lentil Salad
If we talk about lentils then they are an amazing source of plant-based protein. To give this dish a yummy taste you can mix it with fruit like an apple; as this will add flavor and make this more healthy and specific.