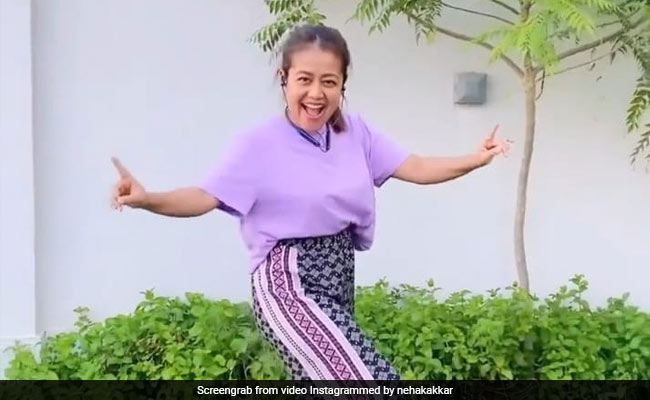 New Delhi: Famous singer Neha Kakkar has many crazy voices. Along with her songs, her dance videos also create a huge buzz on social media. These days, Neha Kakkar Video on the Internet is making a lot of headlines. His Punjabi songs are prevalent on the Internet. A few days ago, Neha Kakkar brought another Punjabi song 'Khad Tainu Main Dassa' for her fans. This song of his has proved to be quite a hit. While dancing to this song, one of his videos is becoming viral on social media.
Neha Kakkar was seen doing bhangra on her recently released Punjabi song 'Khad Tainu Main Dassa'. She shared this Bhangra video on her Instagram account. In the video, she has done a tremendous dance on this song. Neha is wearing purple color top and black color plazo in the video. In the caption, she wrote 'I am listening to my favorite songs here with the boat rockers'. As can be seen, Neha is advertising a company in the video. So far, more than 3 lakh likes have been received on this video of him. With this, her husband Rohan preet has commented and praised her Bhangra. He has written in the comment 'Hahaha .. I love you and your cutesiest Bhangra'.
View this post on Instagram
 Talk, Neha Kakkar's song 'Khad Tainu Main Dassa' has recently released, in which she has appeared with her husband Rohanpreet Singh. Neha's song is being liked by her fans. The song has created a buzz on the Internet. At the same time, Neha Kakkar is holidaying in Uttarakhand these days, from where she also shared some of her pictures with the fans.